The Historic Preservation Alliance of Colorado Springs (HPA) offers tours of historic sites throughout the Colorado Springs area on eight consecutive Thursdays throughout the months of July and August. There is an entry fee of $10 per person, per tour. The summer tours are free for those who have paid current year membership dues to HPA Springs. Visit the HPA Springs website for complete, detailed information on the summer tour program.
Welcome to ONEN
ONEN
would like to offer a big thank-you to our many neighborhood business sponsors! Sponsor support makes it possible for us to serve the neighborhood with improvement programs that include trees, sidewalks and extra security. Please make a point of patronizing our sponsors when you can, and let them know you appreciate their support! Visit our
sponsor's page
for information.
Platinum Sponsor
Gold Sponsors
Silver Sponsors
Our Mission
The Old North End Neighborhood (Colorado Springs, CO) has been established to preserve, protect, and enhance the neighborhood. It works to achieve this mission by:
Identifying, preserving, and celebrating historic homes and other features of the neighborhood;
Offering educational programs and preservation assistance to home owners;
Developing and offering community-building activities;
Preserving and improving the streetscape of the neighborhood, particularly the historic medians, parkways, and their canopy trees;
Improving safety and living conditions;
Monitoring building and renovations within the neighborhood, and assisting the City with the enforcement of zoning codes;
Cooperating with educational institutions in, near, and/or serving the neighborhood;
Providing communications vehicles, such as committee meetings, annual neighborhood meetings, newsletters, e-mails, and website which enhance the mission and interactions among residents.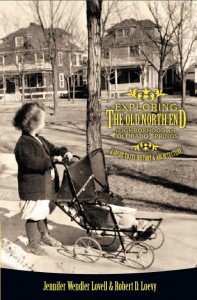 Save
Save
<embed width="640px" height="360px" frameborder="1" allowfullscreen="true" src="//coloradosprings.granicus.com/player/clip/1428?start=5558&end=9663&redirect=true&autostart=1&embed=1″></embed>
&nbsp