Historic Preservation
Initiatives
Over the years property owners have worked hard to maintain the neighborhood's historic character.
Historic Style Street Signs
The ONEN Historic Preservation Committee worked with the Sign Shop at the City of Colorado Springs Traffic Engineering to get them to use this historic design when they updated the street signs in the Old North End Neighborhood. These are the street-name signs that have black lettering on a white background and include a small "Old North End" sign on top. The City was already set to enlarge our street signs to comply with new regulations, so the Historic Preservation Committee used this opportune time to introduce this historic looking design. The ONEN Board authorized funds to cover the additional cost to powder coat the poles black to match the signs better.
The first phase of the sign project began in 2011 with installation of the signs in the North End Historic District.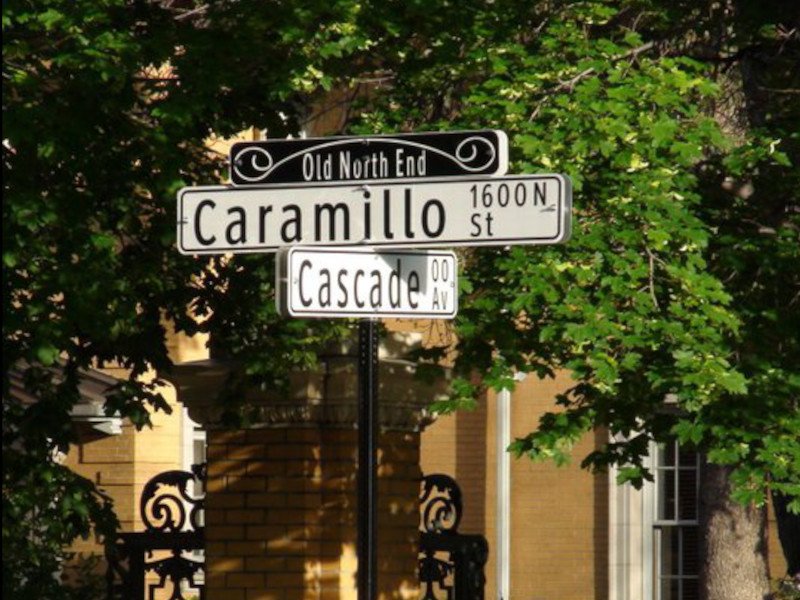 The second phase began in 2013 with installation of signs in the Weber/Wahsatch Historic District and the rest of the neighborhood as weather permitted.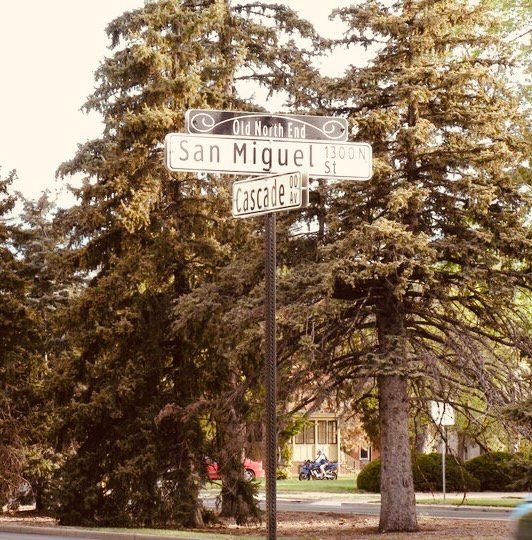 The final phase of the project was to replace the larger signs at all interior traffic-signal intersections within the ONEN. Since these signs were not slated for replacement by the City the neighborhood had to pick up the tab for these signs to be produced. After over a year of working with City Traffic Engineering, the ONEN Historic Preservation Committee recommended and the ONEN Board voted to fund completion of the neighborhood street sign project in January 2016.
The black on white street-naming signs replaced the green signs. White on black "Old North End" identifier signs were included at the following intersections:
N. Cascade Ave. at Jackson St.
N. Cascade Ave. at Del Norte St.
N. Nevada Ave. at E. Jackson St.
N. Nevada Ave.at E. Del Norte St. (near Steele Elementary School)
N. Nevada Ave. at E. Fontanero St.
N. Weber St. at E. Fontanero St.
N. Wahsatch Ave at E. Fontanero St.
We very much appreciate the hard work of the ONEN Historic Preservation Committee and those who work for the City of Colorado Springs: Kathleen Krager, Transportation Manager, Public Works and Shaun Lucero, Signs/Markings Supervisor. A special thank you to all of our ONEN members who donated over the years so that we had the funds to support this great project.
Click here for more photos of the street sign project
In 2013, the Old North End Street Sign project was recognized by the Colorado Springs Historic Preservation Alliance.