Learn about the past, present andfutureof the Old North End Neighborhood.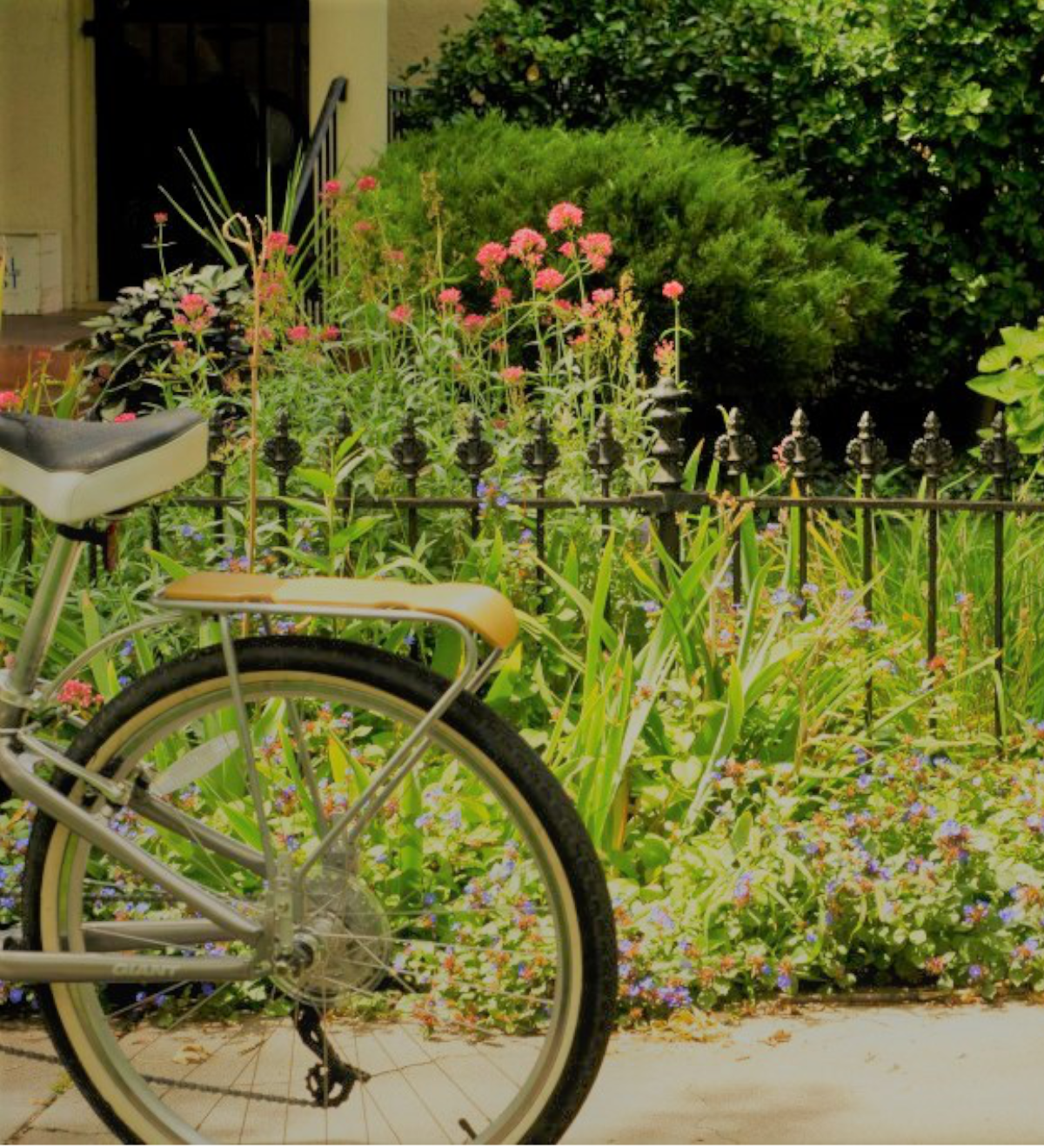 Notable Achievements of the Neighborhood Organization
ONEN Master Plan
Supported by the Old North End Neighborhood association and hours of dedicated work by Mark Nelson, the North End Master Plan Committee, and many other neighborhood volunteers, the Master Plan was passed by Colorado Springs City Council in 1991.  As stated in its "Purpose":  This Master Plan is intended as a "neighborhood resource" and "an official guide for the conservation, preservation and enhancement" of the neighborhood.  In addition, the Master Plan "outlines many objectives to be accomplished" and is intended as a "framework" and "inspiration" for completing these initiatives.  The complete ONEN Master Plan may be found on the ONEN website.
Brief General Overview, Past to Present:
The association, chartered in 1957 to fight commercial development in the Old North End, was led until 1967 by Jean Szymanski, its second president.  During those years, 15 out of 18 battles fought over zoning were won.  Now called Old North End Neighborhood, the association continues to work on zoning issues.  Over the years, the organization and its committees have
Helped place the North End Historic District on the National Register in 1982.
Supported the city's first neighborhood-initiated master plan, adopted by Colorado Springs City Council in 1991. (above)
Worked with the City to achieve more appropriate designs for both the North Cascade Avenue and the West Uintah Street bridges.
Achieved in 2008 the removal of Nevada Avenue from Fillmore Street to Cimarron Street as a through route for commercial trucks of more than four axles and began an effort to see this was enforced by local police.
Led an endeavor to design, fund, and construct Steele School Park. This included a gazebo and landscaping.
Supported an initiative by the Historic Preservation Committee to update and expand the North End Historic District. Accomplished in 2015, it is now called the Old North End National Register Historic District. 
Worked and achieved the re-affirmation of the Design Standards, passed by a unanimous vote of Colorado Springs City Council in 2021. 
Supports the Parkway Tree Program, responsible for planting hundreds of trees on ONEN's parkways in the years of its existence. April 2021, parkway trees will be delivered and some planted by Boy Scout Troop 2.  Eagle Scout candidate, Charlie Stevens, will organize the plantings and will work with City Forestry to produce a training video for use by his fellow scouts as they learn how to properly plant trees. The video will be available for viewing on the City Forestry and ONEN website.
Continues the neighborhood Security Service.
Began the Sidewalk Improvement Program in 2010 with a three-pronged focus: safety, infrastructure improvement, and walkability within the neighborhood.  Since its inception, over 125 residents have taken advantage of this program to either shave or replace their sidewalks.
Continues to support the Sidewalk Improvement Program.
Created a sub-committee that worked with Penrose Hospital on parking issues and a set of design guidelines for future development projects. Although the architectural design of the medical office building on the Penrose campus had been completed, members of this committee provided input on colors and added some shade devices to help with proportion and 'shadow lines' to define a better scale at street level. This committee, still in force, will continue to dialogue with Penrose Hospital regarding future Penrose campus development that interfaces with the Old North End Neighborhood.
Continues its long-term interaction with city traffic engineering to decrease the number of non-local vehicles crossing the neighborhood. Although successful, the negative impact of increased vehicle speed is being addressed.
Worked to achieve safety-sizing on two of the neighborhood's north-south minor arterials. Continuing efforts are to implement similar traffic calming measures across the Old North End. 
Were successful in changing the distribution of mass transit travel within the neighborhood from one street to two neighborhood streets.
Under the Auspices of the ONEN Board:  ONEN Committee Specifics
Events is an active, innovative committee that organizes a variety of neighborhood get togethers throughout the year.
The ONEN's Overlay Zone Committee worked with the City from 1999 to 2000 to bring the North End National Register Historic District under the city's overlay zone ordinance.
Renamed the Historic Preservation Committee, participants have worked to accomplish the following:
2007: Created a House Plaque Program that continues to this day.
2007: By means of an Improvement District and working with City Engineering, replaced the cobra lights with historic-looking street lights on Tejon St.
2009 & 2010: Received a grant from the State Historical Fund and published Exploring the Old North End Neighborhood of Colorado Springs:  A Guide to Its History & Architecture by neighbors Jennifer Wendler Lovell and Robert D. Loevy.
Historic Preservation Committee
2011 & 2012: Continued to work with City Engineering to design and replace the standard green street signs with black and white street signs and neighborhood identifiers
2013-2016: With permission of City Parks, designed, constructed and completed six neighborhood entryway signs.
2020: Archived the organization's documents, which Bob Loevy used to write his book, Preserving a Historic Neighborhood, published in 2018.
North End Woodlands, the most recent neighborhood group, is actively dedicated to replacing dead trees in the Old North End's historic medians. Although they have planted 180 trees so far, their long-range plan calls for a continuation of this noble effort.  Working with Colorado Springs City Forestry, their tree planting efforts, inaugurated during Arbor Day in 2017, won one recognition and two awards:
May 2018: Colorado Springs City Council proclaims North End Woodlands Project Day
Fall 2019: Receives the Historic Preservation Alliance of Colorado Springs Award for Civic Rehabilitation of a Historic Landscape
Fall 2019: Was awarded the Colorado Parks & Recreation Columbine Award for Innovation
Transportation/Street Safety: (See #13 – 15 above)  This committee continues to work with traffic engineering and Mountain Metro on speeding vehicles, traffic calming measures across neighborhood streets and is currently working to resist the implementation of a rapid transit core corridor through the neighborhood that would serve the entire northern half of Colorado Springs.
We urge you to become a financial supporter of the Old North End,an organization that works to preserve a better quality of life.