What's going on in the Old North End
See what is coming up both in the neighborhood and in our town.
We pride ourselves on being the neighborhood that is either like the one we grew up in or wished we had.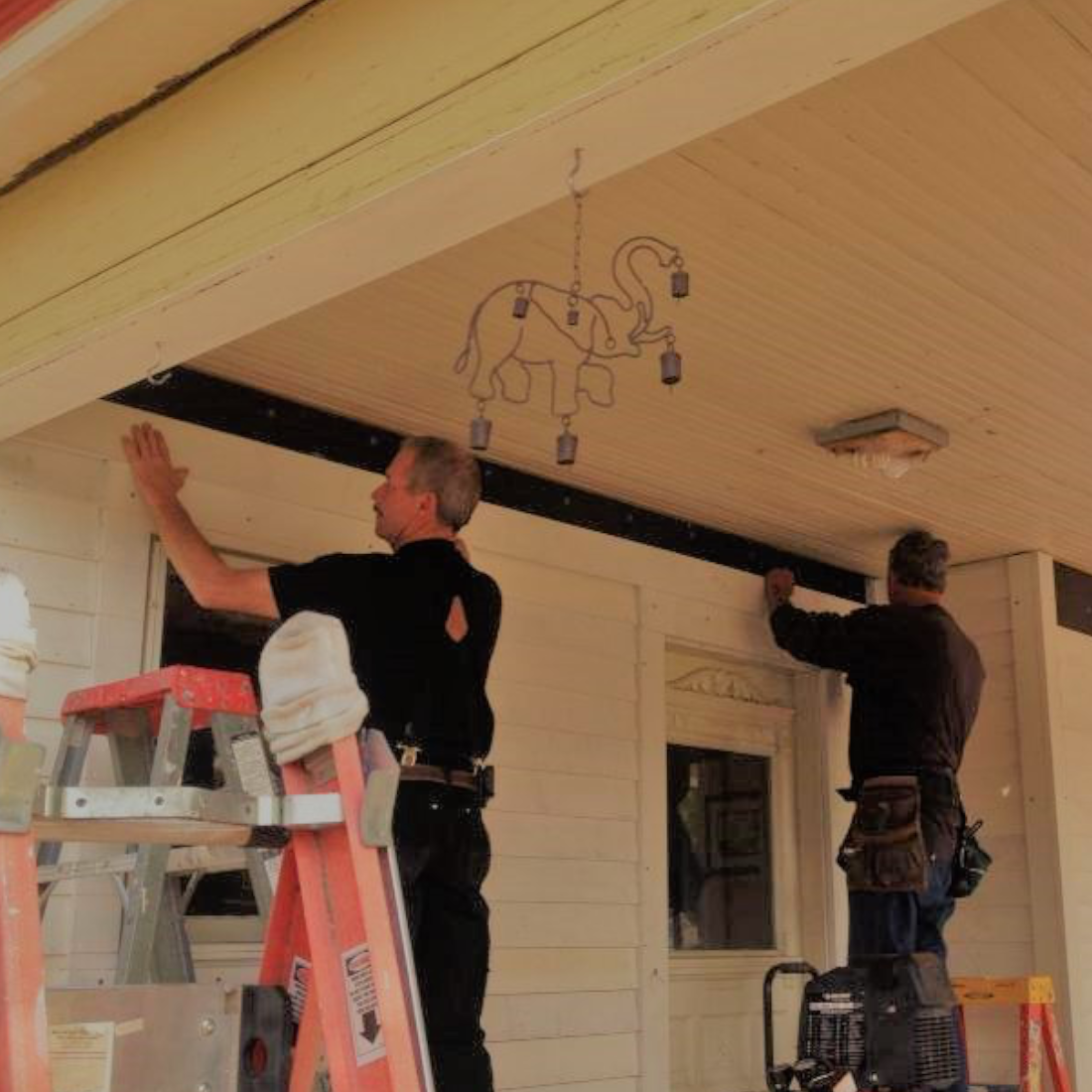 The Old North End is an all-volunteer 501(c)(3) organization.  ONEN property owners are not subject to an HOA and associated dues; voluntary financial support enables the organization to meet its mission to preserve, protect, and enhance the neighborhood.
The Old North End Neighborhood (ONEN), a Colorado nonprofit corporation, is the tax-exempt successor to an association formed to represent the Old North End in the mid-1950s.
Neighborhood boundaries:
The Old North End Neighborhood is bounded by East and West Uintah Street on the south; Monument Valley Park on the west; the Rock Island Trail Corridor on the north. On the east side of the neighborhood the boundary is located east in the alley between North Corona Street and North Wahsatch Avenue and goes north to East Washington Street; continues 1/2 block west on East Washington Street and follows Shooks Run Trail north to the Rock Island Trail Corridor. See neighborhood map.
The North End Neighborhood includes two National Register Historic Districts:
The Old North End National Register Historic District that was expanded in 2015 and now includes 997 properties. The boundaries of the Old North End Historic District are Lilac Street & the Colorado Rock Island & Pacific Railroad on the north, Monument Valley Park on the west, Uintah Street on the south, and the alley between Nevada Avenue and Weber Street on the east.
A portion of the North Weber Street/Wahsatch Avenue National Register Historic District is located within the Old North End and consists of 8 blocks and approximately 135 properties. This area includes Weber Street from Del Norte Street to Uintah Street and Wahsatch Avenue from Columbia Street to Uintah Street. 
Old North End Neighborhood Mission Statement:
The Old North End Neighborhood has been established to preserve, protect, and enhance the neighborhood. It works to achieve this mission by:
Identifying, preserving, and celebrating historic homes and other features of the neighborhood;
Offering educational programs and preservation assistance to home owners;
Developing and offering community-building activities;
Preserving and improving the streetscape of the neighborhood, particularly the historic medians, parkways, and their canopy trees;
Improving safety  conditions;
Supporting the Overlay Zoning Ordinance and the enforcement of zoning codes. 
Cooperating with and supporting educational and other institutions in, near, and/or serving the neighborhood;
Providing communications platforms which enhance the mission and interactions among residents. 
Click here to see what we have done for our neighborhood.
Sign up and get updates, events and our neweletter.